Building 
Values-Focused and Purpose-Driven Lives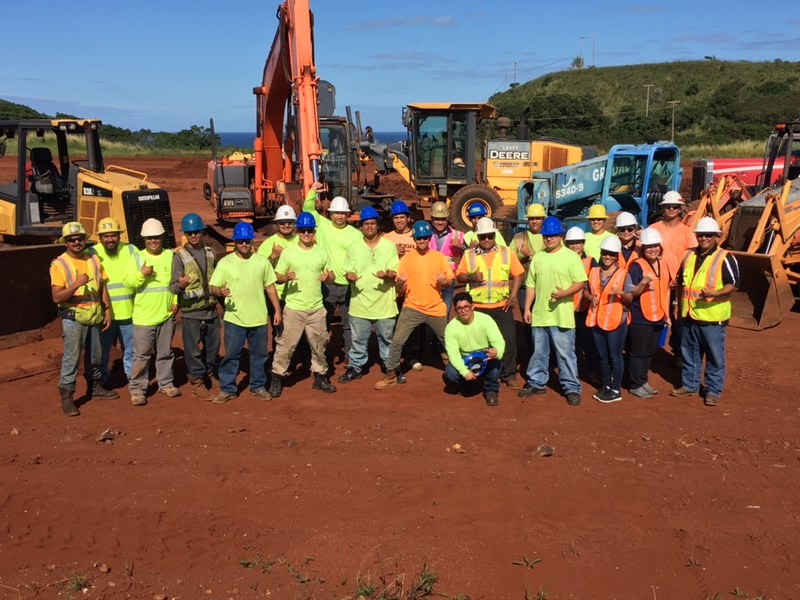 What Is Kinai ʻEha?
Kinai `Eha translated from Hawaiian means "To Extinguish Pain." Kinai 'Eha aims to provide an alternative education option to 'ōpio (youth) that are in need of and seeking purpose, personal empowerment, education, Hawaiian cultural identity and connection, workforce training in construction and the trades, community service and leadership.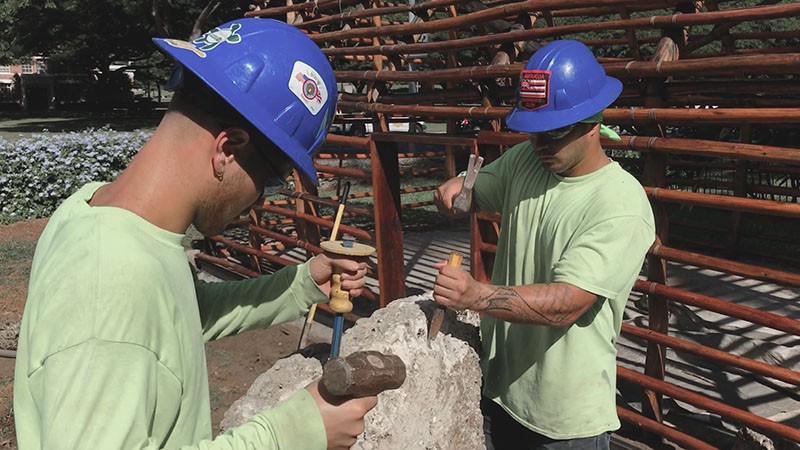 Our Hana
Kinai 'Eha intends to disrupt the Pathway to Prison that begins with ʻōpio that have dropped out of high school and who have been unsuccessful in the traditional public school system. Kinai ʻEha is committed to addressing the toughest issues facing our ʻōpio through intensive and customized values-based, trauma informed, Hawaiian culture-based and vocational knowledge and skill development.
Curated Staff & Programs
The staff, schedule, programs, services and partnerships are carefully curated to ensure that the Kinai ʻEha learner outcomes can be achieved and the ʻōpio's optimal potential and performance can be realized.
ACE Assessment
Acknowledging and being sensitive to the fact that all of the Kinai ʻEha participants come to the program with various levels of trauma, the ʻōpio and their parents/caregivers (if possible) participate in an ACE's assessment. Each learner also receives a comprehensive assessment to identify strengths, weaknesses and learning differences.
The assessments also seek to identify developmental, neurological, or medical problems that might hinder the ability to learn in school, work, and throughout life.
Outcomes
Outcomes: Connection, Direction, Truth, Attitude and Gratitude
Long Term: Values Focused and Purpose Driven Lives (Kinai ʻEha)
Helping Our ʻŌpio Achieve Success
Who We Serve
We focus our hana in the Ko'olau Poko region, with most of our 'ōpio coming from the Waimanalo Hawaiian Homestead or nearby beaches and parks along the coast.
100% of all ʻōpio are Native Hawaiian
83% have dropped out of high school
52% were houseless when they entered the program
100% of the ʻōpio have used drugs and alcohol
Housing Impact
12 ʻōpio have secured transitional or permanent housing after completing the program.
Cultural Impact
32 hours a month spent building Hawaiian Hale and learning ʻolelo Hawaiʻi on the job site.
Training Impact
100% of the ʻōpio participate in 40 hours or more of construction education & training and 70% earned OSHA10 credentials.
Community Impact
18 hours of community service provided each month through community events and the Kailua and Waimānalo Neighborhood Board Meetings.
17-year-old Kona Wright's drug addiction put him out on the street. That's how he's lived for years: homeless and looking for a way out. "When I was under ice it blocked out a lot of memories that I never like think about," said Wright. "It blocked out a lot of what a lot of people call excuses or reasons to get angry.
"Whatever our goal is we'll get there," said Alaka'i, a student with Kinai ʻEha, "We just can't forget where our roots are. We are Native Hawaiians and we will do whatever we set our minds to."
"These certifications give them confidence. A lot of confidence to know that they can do this work and learn things that school is supposed to train them for out in the field," said Kinai ʻEha founder and executive director Josiah Akau. "And not only does it build confidence it also makes them employable."
Kinai ʻEha in the Community